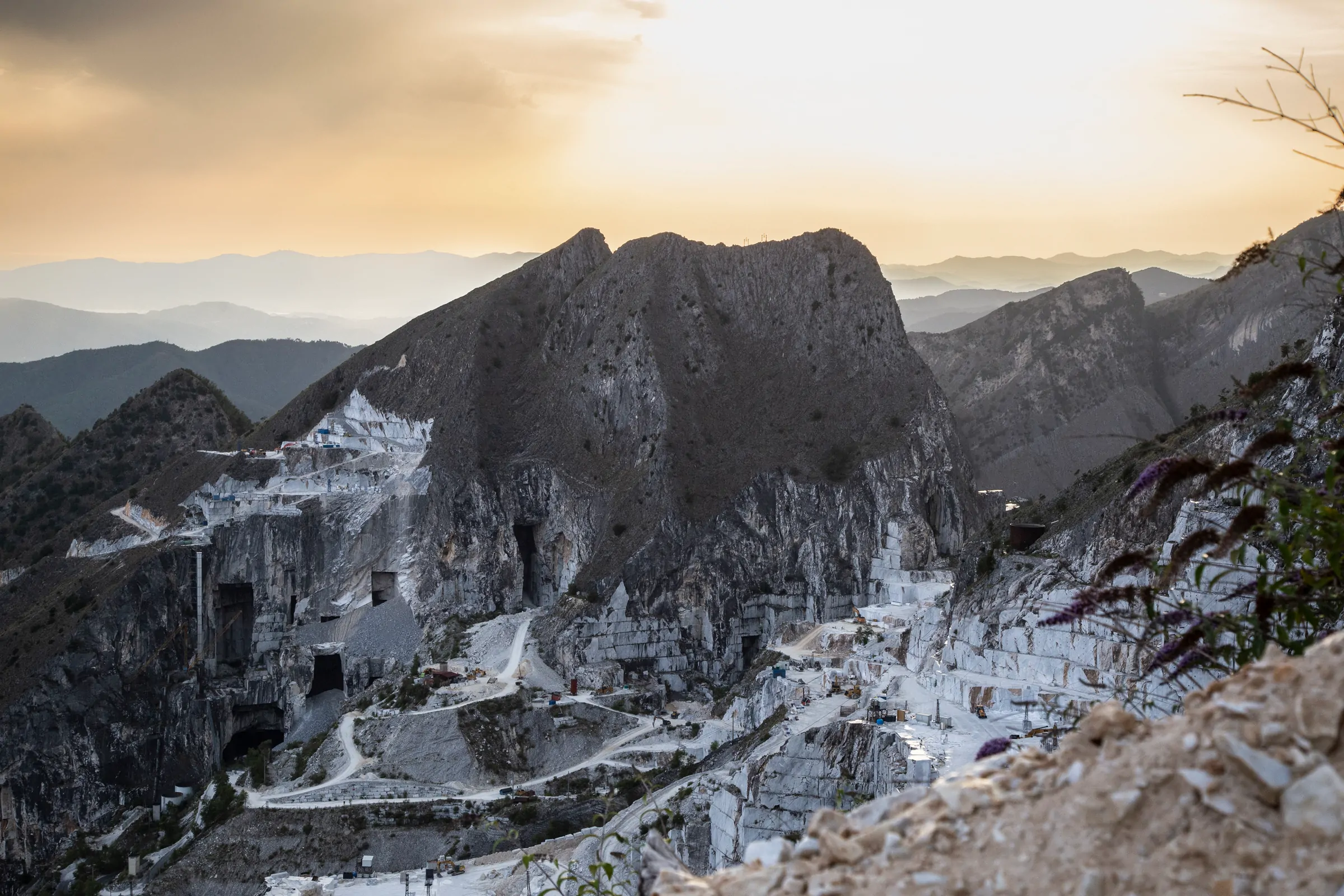 Fantiscritti Tour Special Edition
"CA' LUNAE" Tasting at Sunset in the Fantiscritti Quarries.
A cultural aperitif that will allow the visitor to intimately discover over a thousand years of history of Carrara marble. The visit to the Fantiscritti quarries lasts a total of 2 hours covering the following activities.
Guided tour (45 minutes) inside the open-air museum, the Cava Museum where guests learn the history of Carrara marble from the Romans to the present day, focusing on the importance of the life of quarrymen and their families, the social aspect and the work itself.
The second part, aboard a 4 × 4 Jeep (the cars are in compliance with the health and hygiene regulations in force for public transport) guests go to the highest point of the Fantiscritti Cave Excavation. Upon arrival at an altitude of 1000 meters, the guide explains in detail the panorama that goes from the mountain to the sea, and the current methods of processing and cutting the marble.
At the end of the tours, an aperitif with tasting of 3 wines selected directly by Cantine Lunae and accompanied by crostini with Lardo di Colonnata, focaccia and a selection of cured meats will be served at an altitude of 1000 meters in a unique setting between mountains and sea, as the sun goes down over the water. The high altitude aperitif with a panoramic view will have a table and waiter at your service.