We preserve
We preserve the essence of our territory, so that it can express itself with authenticity.

Between the sea and the mountains, an oasis of vines
Liguria is a thin arc that extends from the border with France to the northern part of Tuscany. Furrowed by mountains, the Alps to the west and the Apennines to the east, it enjoys uninterrupted views over the Ligurian Sea. For this reason, among the regions of northern Italy, Liguria benefits from a particularly temperate climate. Genoa, the main city, divides the territory between Riviera di Ponente to the west and Riviera di Levante to the east.
The Colli di Luni is located in the easternmost corner of the region. The excellent viticulture of this area is documented as early as Roman times. The area overlooks the Tyrrhenian Sea and the Gulf of La Spezia and is sheltered from behind by the Apuan Alps. This privileged position gives it a unique microclimate, where the alternation of sea and mountain breezes creates the optimal conditions for the cultivation of vines and the production of top quality wines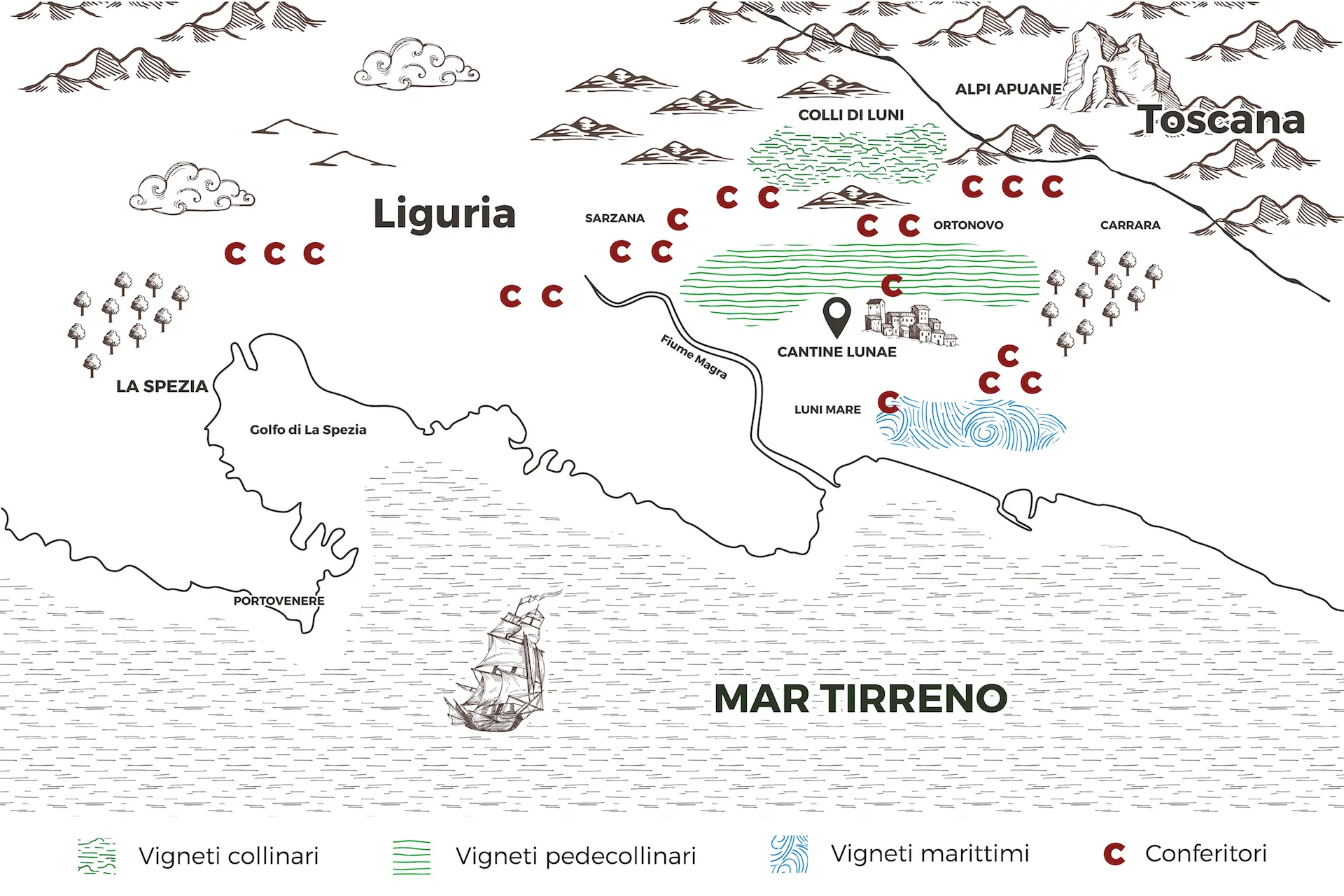 One territory, many perspectives
Due to the particular geography and history of our territory, the vineyards of Cantine Lunae exist in small plots no larger than two or three hectares each. As the map above shows, the soils have highly varied geological compositions: medium-textured and rich in the hills and foothills, silt and clay in the flatter areas. This allows us to produce wines with remarkably different characteristics.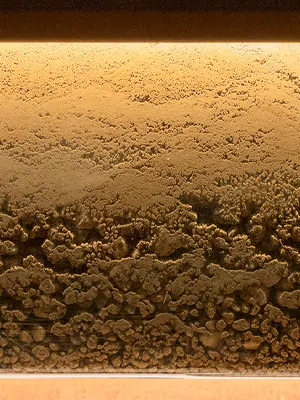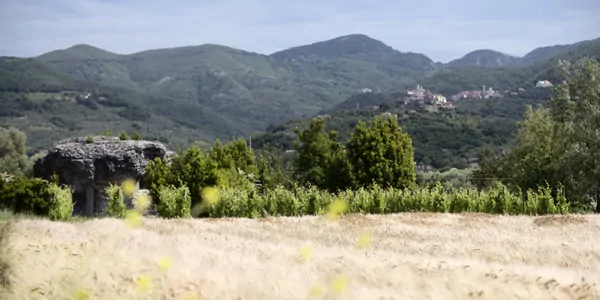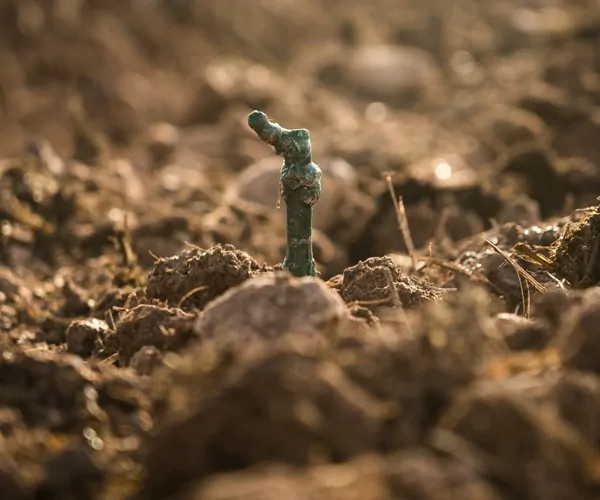 The landscape surrounding Cantine Lunae: marble, olive groves, Mediterranean brush and sea.

Vermentino and other native vines
Vermentino is the vine with which we have always worked and to which we have the closest connection, given its privileged status and unique link to our territory. In order to fully respect and communicate our territory and its unique characteristics, however, we have chosen to nurture, plant and preserve other native vines, each of which contributes to the natural environment of the Colli di Luni.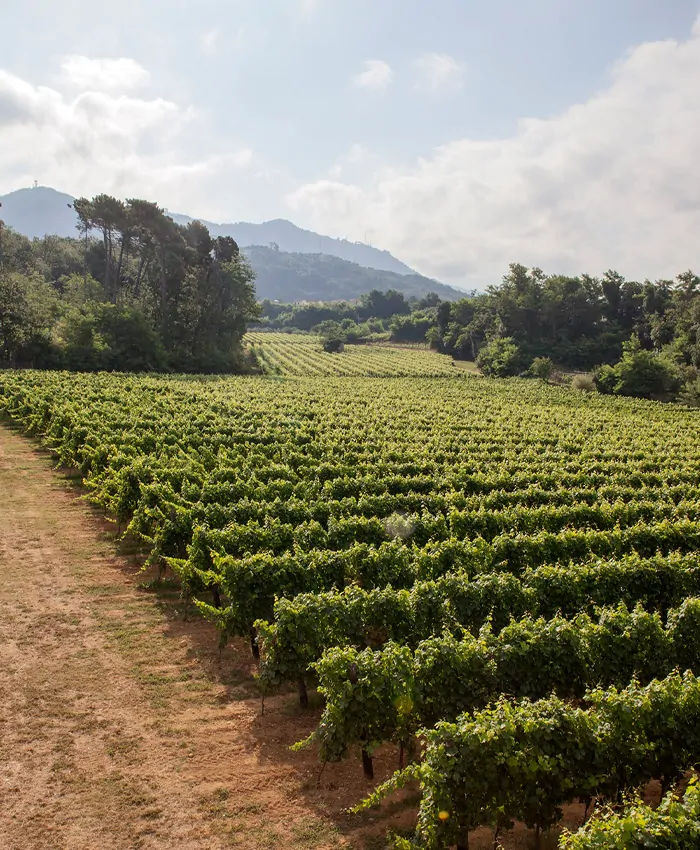 Honouring tradition
Cantine Lunae's work is guided by respect for tradition. Our goal is not innovation for its own sake, but to find new ways to develop the intrinsic characteristics of native vines without forcing nature's hand. For this reason, all Lunae vineyards are cultivated without the use of herbicides and use only natural fertilizers. At harvest time, our grapes are handpicked and gathered in small crates. We believe that we must listen to and respect the natural rhythms of the earth, because only in this way can we harness the best that nature has to offer.
Albarola
Medium-small and compact clusters of white grapes. Disease and sea current resistant, perfect for exposed and ventilated hilly areas.
Vermentino Nero
Came close to extinction after the war, it was rediscovered towards the end of the 1980s. This vine has a unique character, often used in blends but also in its own varietal.
Pollera Nera
Its origins have never been precisely determined and its cultivation remains relatively rare. A red grape with large and compact clusters, round berries and fine, delicate skins.
Massareta
Black-fruited, it is also known as Barsaglina. Abandoned because it was thought to bring unpleasant aromas to wine, today its distinct flavours are more appreciated.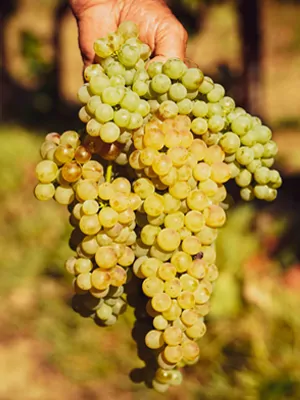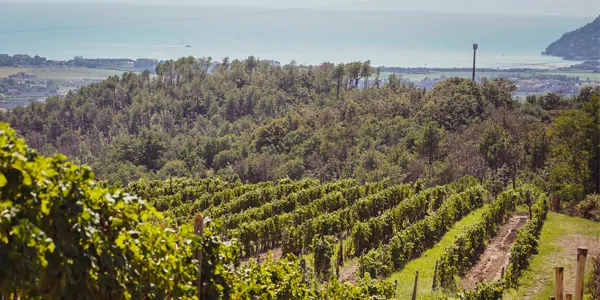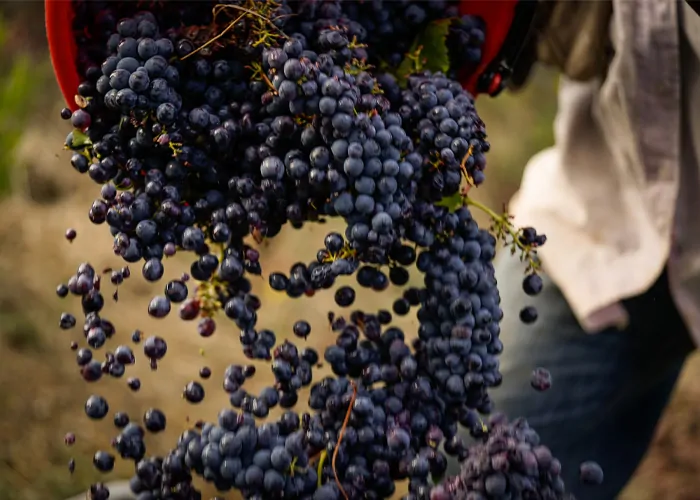 Our added value: native vines.

Terra Viva Lunae: preserving our rural environment
Cantine Lunae's commitment to our territory also takes the form of an ongoing project to preserve and enhance our rural environment. Terra Viva Lunae is on a continuously path to directly improve the local rural community of the Colli di Luni. About 20 hectares of vineyards, managed by more than 100 local producers and supported by the cantina's technical staff, make their own contribution to keeping the local traditions and unique qualities of local viticulture alive.
This collaboration has allowed Lunae to reconfigure vineyard areas, to rediscover ancient native vines, and to give new life and stimuli to small rural communities, creating a social network, as well as an economic fabric that will keep alive that vital relationship between the community and its environment for generations to come.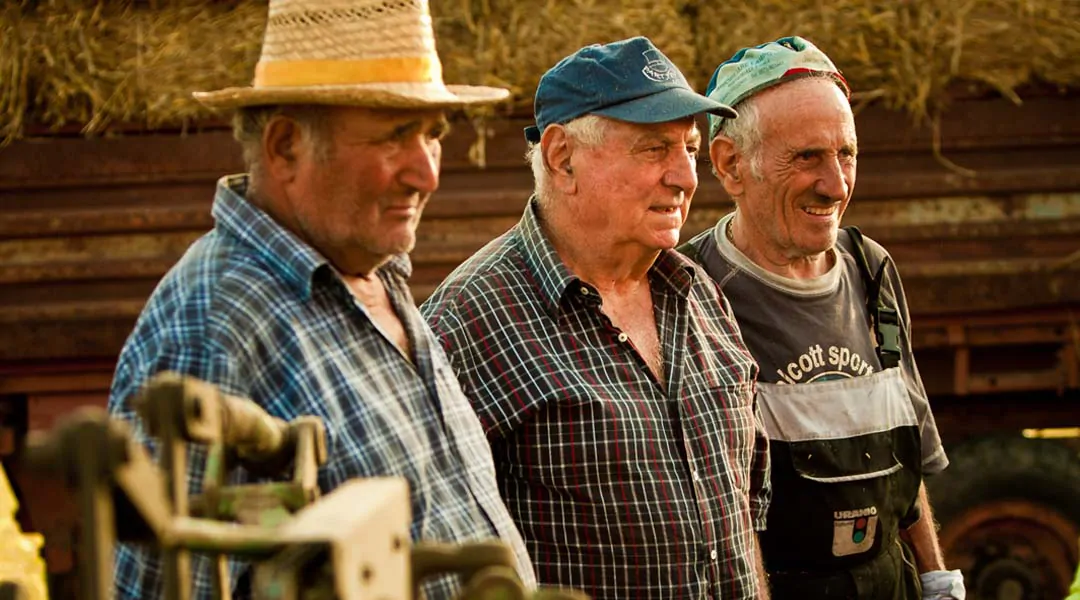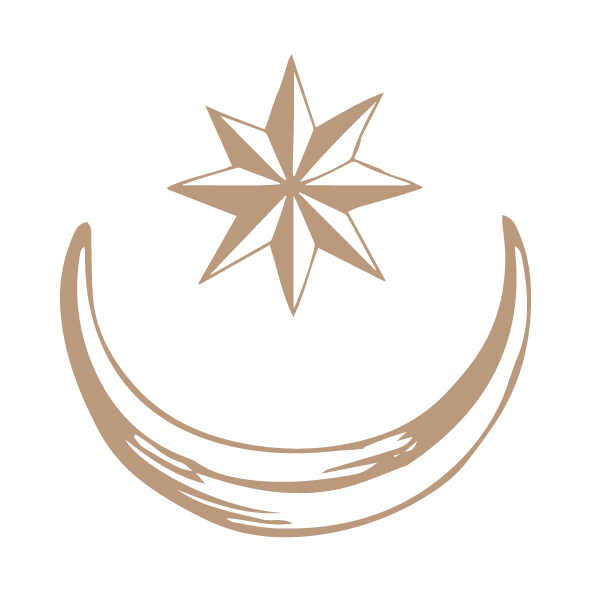 Sustainability, nature and ecology
Since 2019 about 10 of our 50 hectares of vineyards have been cultivated entirely in accordance with organic viticulture practices, a commitment delivered with the technical support of agronomists Ruggero Mazzilli and Giorgio Baccigalupi.